Seal
Helps Create a Water-Proof Barrier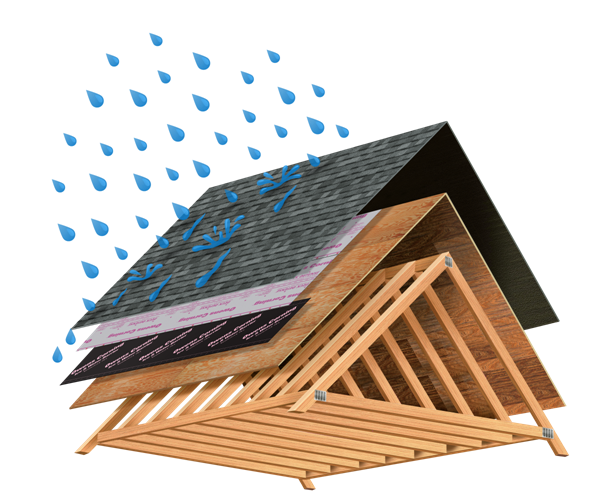 Block water resulting from ice damming, wind-driven rains and normal water flow. A properly sealed roof helps prevent rot and mold.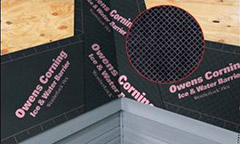 WeatherLock® Self-Sealing & Water Barrier
Designed to protect the roof where water tends to collect, including valleys, vents, chimneys and skylights
More Information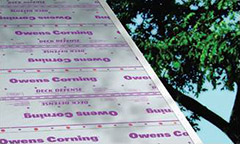 Deck Defense® Roof Underlayment
Features a durable, synthetic construction that helps shield for moisture infiltration. Provides roof deck protection from UV exposure for up to 6 months.
More Information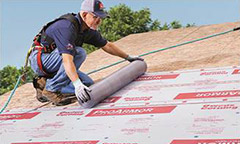 ProArmor® Synthetic Roof Underlayment
Fusion Back Coating Technology adds a unique bottom surface coating, reducing the chance for tears that cause leaks, as compared to other felt underlayment.
More Information
Defend
Helps Protect Against Nature's Elements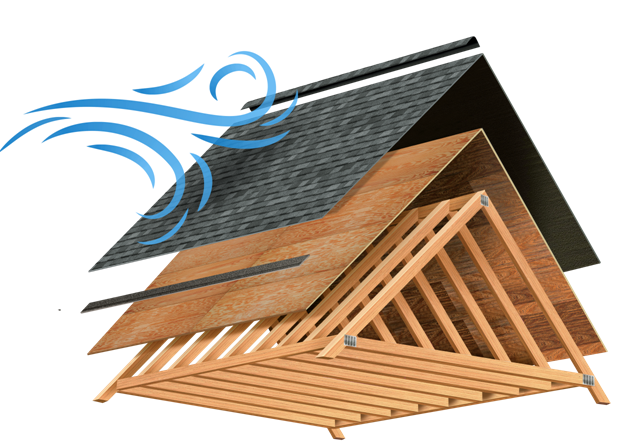 Add a tough, yet beautiful layer of defense with strong adhesion that resists blow offs and helps shed water away from the roof deck. Helps protect the most vulnerable areas such as eaves and peaks.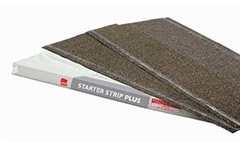 Starter Shingles
Creates a secure seal of protection on the first row of shingles, along the eaves, defending against blow offs.
More Information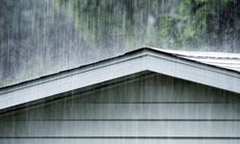 Owens Corning Shingles®
Full line of shingles, designed with an outstanding level of durability and aesthetics
More Information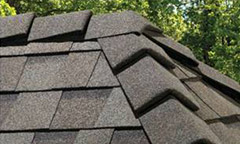 Hip & Ridge Shingles
Specially designed, tested and warranted to protect roof peaks against the weather. Designed to bend over the roof's contours for high wind performance and an attractive, finished look.
More Information
Breathe
Optimize Airflow in your Attic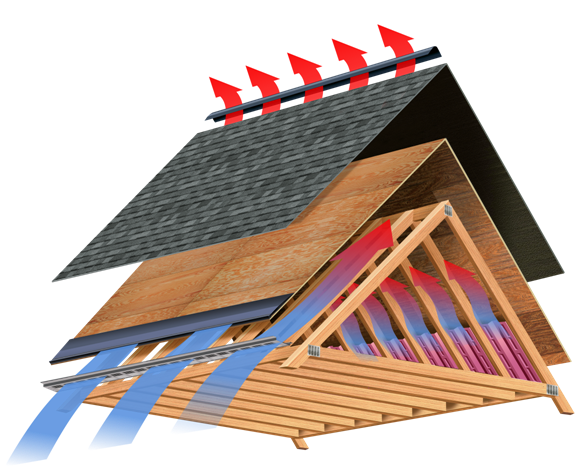 Reduce heat and moisture buildup that can lead to ice damming, roof deterioration and mold infestation. Helps air flow through the attic to manage temperature and moisture.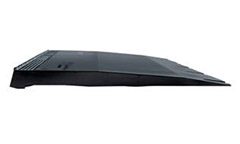 VentSure® InFlow® Vent
The VentSure® InFlow® Vent helps reduce heat and moisture buildup that can lead to ice damming and roof deterioration. Keeping your attic well-ventilated may even reduce your heating and cooling costs.*
*savings may vary
More Information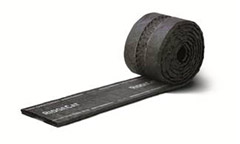 VentSure® RidgeCat® Rolled Ridge Vent
The VentSure® RidgeCat® has a low profile design and straight edge that provides a sleek, finished appearance that is virtually invisible from the street. The breathable UV filter protects against dust and insect infilitration to enable a long-lasting performance.
More Information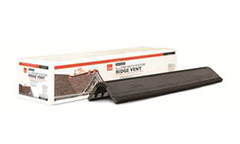 VentSure® 4-Foot Strip
VentSure® 4-Foot Strip Heat and Moisture Ridge Vents work with VentSure® intake vents and/or VentSure® InFlow® intake vents to help improve air flow through the attic. They are flexible enough to conform to virtually any roof slope and have a unique baffle design and Weather PROtector® moisture barrier to help provide outstanding performance.
More Information
Total Protection. Total Confidence.™